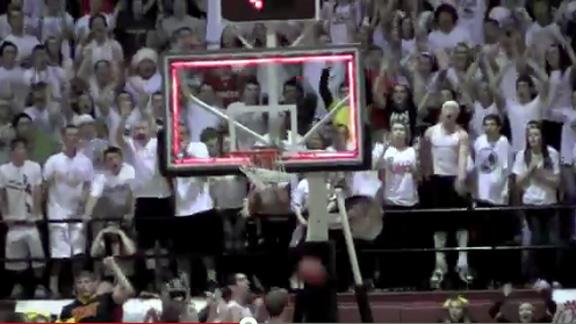 Imagine you are the coach of a high school team. Your team has reached the state championship game, and it is the dream scenario (you know what I am talking about). There are 7 seconds left in the fourth quarter, your team is down by 1 point, and you have one time-out left. My question is two-fold: to which local high school player do you give the ball? And what type of play do you draw up?
I will answer to get us started. I would have Frank Booker get the ball out on the left wing. I would tell the biggest guy on my team to set a pick and roll towards the basket. Hopefully this would create a match-up that is in our favor, taking the opposing team's best defender out of the picture.
My reasoning behind choosing Booker is that I feel he is possibly the best in the area at creating space for himself in case he does not make it to the rim. Secondly, he is the most capable of knocking down any shot on the court. Booker has a great feel for the game and knows how to position himself to get the most effective shot, if not the prettiest one.
I know there are plenty of other players that could make the last shot, but at the high school level I believe I would be most comfortable with Booker.
Who would you choose? What play would you draw up? Let me know in a comment.